Sneak peek: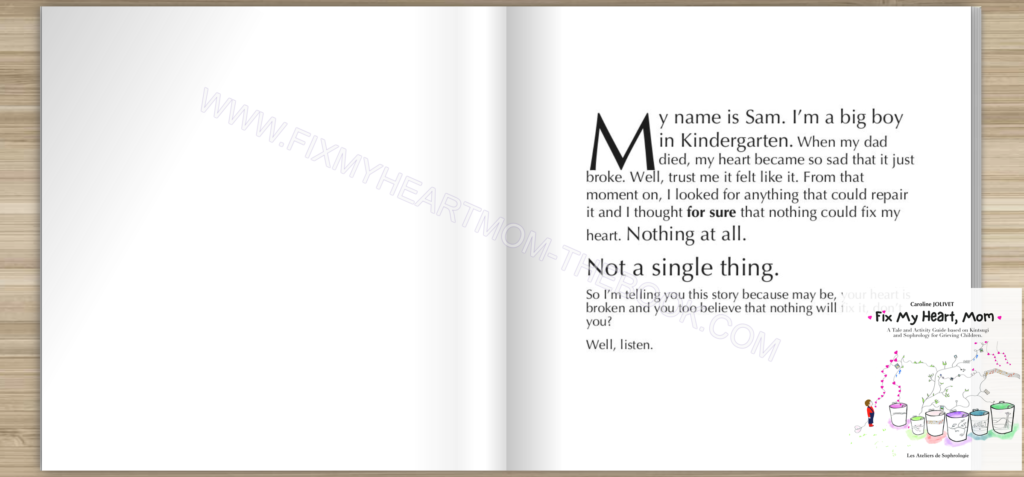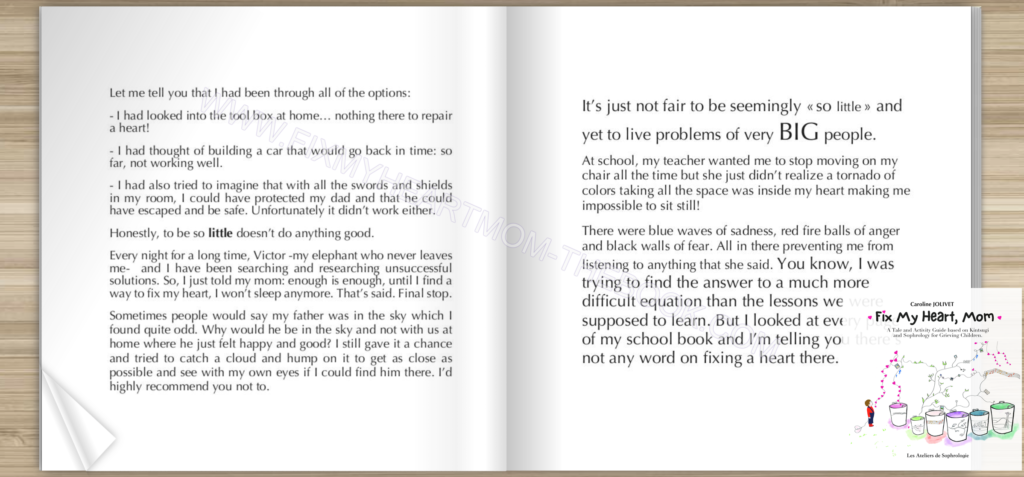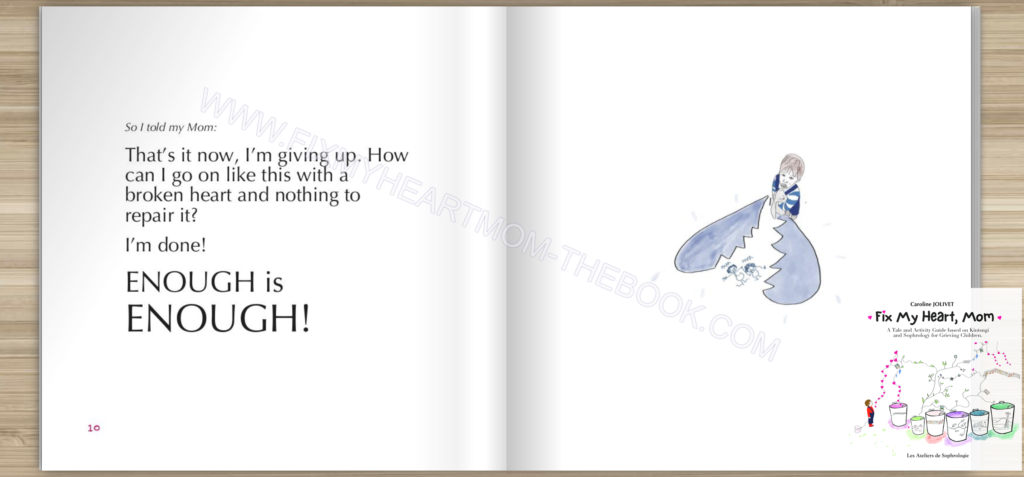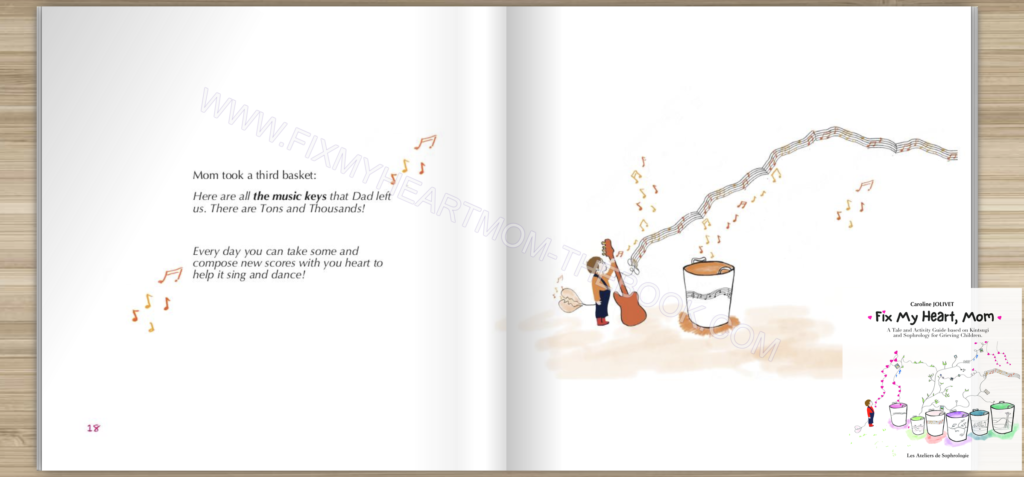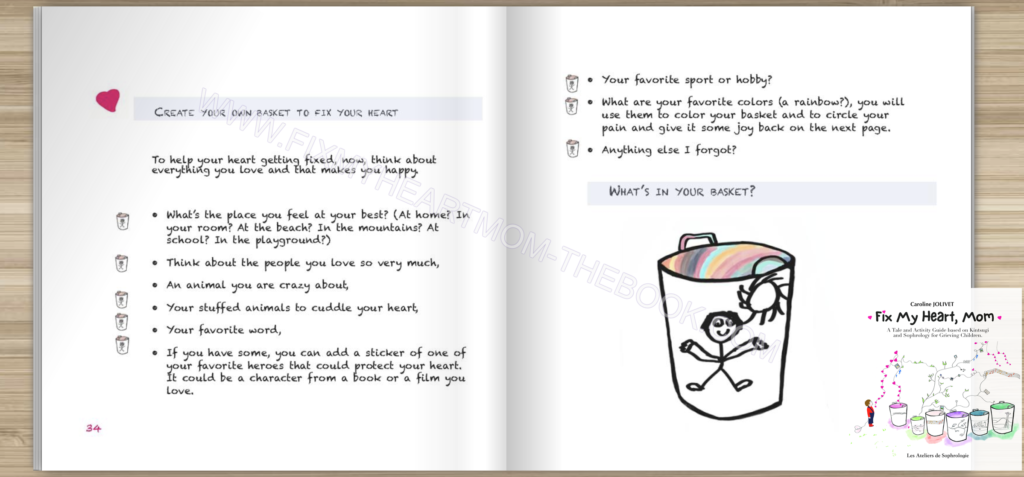 "Fix My Heart, Mom" was initially published in French in 2021. The original version is entitled "Répare mon coeur".
Sam is a big boy in Kindergarten. Since he has lost his father, he has tried many things to fix his broken heart and is now willing to share his story with other kids who feel like their heart will never get fixed.
How to relieve the pain of children coping with loss? How to help them identify their emotions and feel secure talking about the one they miss so dearly? "Fix my heart, Mom" is a tale followed by an activity guide through which parents and therapists may choose between different tools to help little ones with invisible wounds name their emotions, welcome them or let them go whenever they are too heavy to bear.
You will find activities based on Kintsugi, the Japanese philosophical art as well as playful exercises of sophrology, a mindfulness technique to help ease day-to-day emotions and thoughts in the grieving process.
Caroline Jolivet is a sophrologist and hypnotherapist specialized in helping children with stress and anxiety, both techniques she discovered after her children aged 2 and 6 years old suddenly lost their father, her loving husband, during the 2015 terrorist attacks in France where they live.
For children aged 3 to 8