What is Sophrology ?
Sophrology was founded in the 1960s by Alfonso Caycedo, a neuropsychiatrist eager to find a different way to heal his patients. After traveling around the world, Professor Caycedo discovered Yoga, Japanese Zen, Meditation, Qi-Qong and elaborated a new method to quiet the mind and help reduce stress with gentle body movements, breathing techniques and positive visualization.
Sophrology is well-known in Europe. Women often learn some of the breathing techniques of sophrology when in labor to relieve the pain. Sophrology is now used in a wide range of situations: sleeping disorders, stress and emotion management issues, burn-outs, chronic pains, lack of confidence or self-esteem and so on.
Here are a few examples :
An athlete who wants to get ready for important competitions and develop stress management techniques can practice Sophrology
A CEO who needs to feel more confident in public-speaking.
A teenager who feels anxious and panicks during evaluations.
An eldery woman who can't sleep and ruminates.
Anyone living through difficult transitions in life (divorce, grief, a change in career etc.)
Sophrologists often intervene in firms for group sessions.
During visualizations, the sophrologist helps the person connect with the present tense, reconnect with their senses and strength. They encourage self-kindness, and self-compassion and reaching a state of harmony and wellbeing.
With kids, Sophrology is very playful. Try this at home:
Get all the stress in imaginary garbages that you hold in each hand. Take a deep breath and bam, through that away from you breathing out.
Here are many videos for kiddos that I posted during lockdown to help relieve stress. The videos are in French! Translating them is on my list but it can help get a glimpse at what Sophrology for kids looks like (minus the video and filter effects that I had a lot of fun playing with!)
When my husband died in November 2015 killed in the terrorist attacks in France, I could hardly breathe when I talked for a few months. That's how I came across Meditation and Sophrology.
In a very harsh time, Sophrology helped me and provided a bit of ease that I really needed going through PTSD and grief.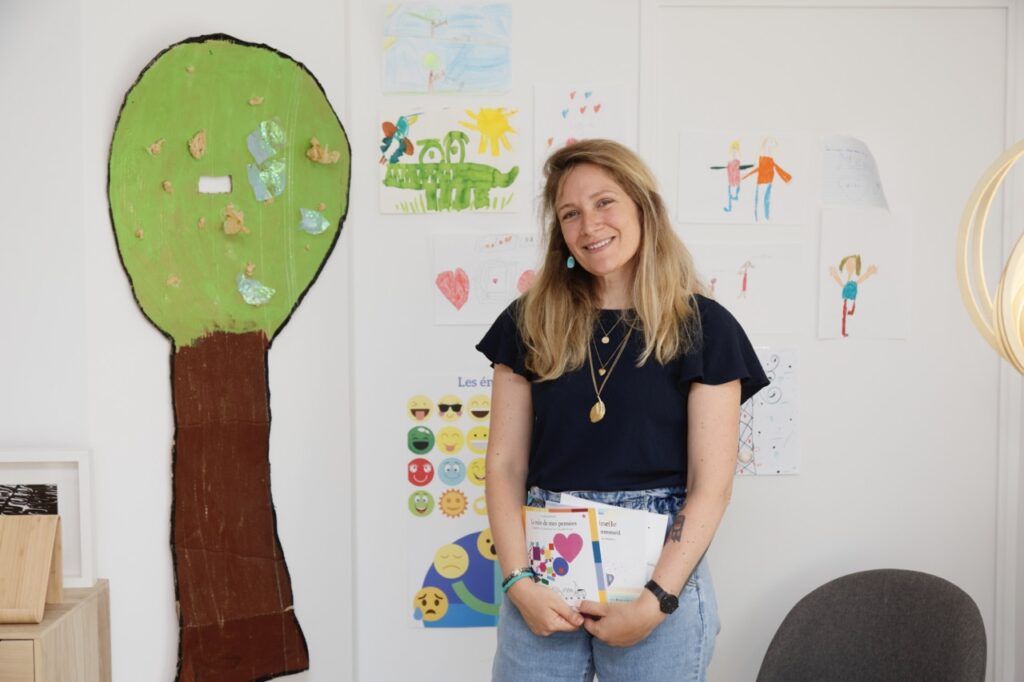 I have become a Sophrologist myself a few years after and have been willing to provide the same relief I was so grateful to get.
« Fix My Heart, Mom » is based on both my personal experience going through grief with my two brave (and adorable) kids and my now professional experience that I'm now willing to share.
Caroline Jolivet